---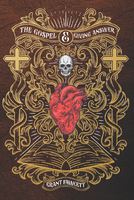 As Christians sold out for the gospel, it is our God-called responsibility to, as clearly and adequately as we are able, present the gospel of Jesus Christ to our world, completely and correctly. Yet, so often a clear and comprehensive gospel message is avoided for the sake of something "easy". The gospel is absolutely simple, but it is certainly not easy.
It is because I hold such a high regard for the gospel that I have written this book. It is a tragedy beyond words when the gospel is mishandled, misrepresented or used as a means to an end.
It is my hope that you may find some encouragement and edification within these pages, and that this will serve as an introduction that will prompt you to more deeply consider the value of discipleship and teaching; and do so in a way that is both scriptural and clearly understood.
107 Pages